We respectfully acknowledge the Ngunnawal people, the Traditional Owners of the land on which we work and learn, and pay respect to the First Nations Peoples and their elders, past, present and emerging.
SCA Newsletter Issue 5, Term 3, 2021
Filter Content
SCA Newsletter Issue 5, Term 3, 2021
Dear SCA families,
How blessed I have felt over the past five weeks, being a part of leading this wonderful SCA community. I am very grateful for the opportunities I have had, meeting so many families and getting to know all of our wonderful students.
As I have visited the classrooms this week, I have shared conversations with our students about our four core principles and what they mean:
Be Faithfilled: show respect, kindness and Christian values.
Be Community: be welcoming, cooperate and participate.
Be a Learner: show interest, dedicated and excitement.
Be a Leader: lead by example, be helpful and compassionate.
This week has been a wonderful opportunity to celebrate St Clare of Assisi and the importance of fulfilling our core values.
Silence and stillness does have a magic to it. It doesn't matter where you find it — in your home, your workplace or your classroom. However in our fast-paced world it is getting harder and harder to find. Maggie Dent is an author who explores the cognitive and emotional benefits of silence and stillness, demonstrating how crucial it is for children as well as adults. One of the books she has written Saving our kids from a chaotic world talks about ways we can support our children through some of the challenges they face in our world. I have found this to be a great resource.
Christian Meditation is a tool that we use in our school as a valuable strategy to provide our students with stillness during their day. These opportunities of stillness not only provide a space for our students to be with God but enable each child to breathe and take charge of their bodies and minds. I encourage you to talk with your child about Christian meditation.
Student Well-being and Management
As we embark on the halfway mark of term three, for some students this can become an increasingly challenging time. Over the past weeks I have met with some students and families around the expected behaviour of our students. Please be assured, student wellbeing and management is a key priority of SCA and addressed accordingly. I thank the parent community for their support and communication.
Technology is becoming more and more prevalent in our world. Particularly with our children. Some days (or most days!) it is incredibly challenging to capture our children's attention, when they are more interested in an xbox, youtube channel, iPhone, iwatch or iphone! So how can we as Parents and carers educate our children around cyber safety?
Below is some information about Think u know https://www.thinkuknow.org.au/ along with some helpful links to support parents and carers with Cyber safety for our children.
ThinkUKnow is a free, evidence-based online safety program that provides presentations to Australian parents, carers and teachers and students. The program gives parents, carers, teachers and students information on how to stay safe online. Topics included within the presentations are specifically aimed at educating and increasing awareness about online child sexual exploitation including avoiding unwanted contact, online grooming, self-generated content, sexual extortion and how to get help.
Here are some helpful links to support families with online safety…
Parental controls
WHAT IS IT?
Parental controls are designed to manage how children can use their devices in order to protect them from inappropriate or harmful content.
You can restrict access to certain apps, games or websites, the device's camera or can even choose the settings you want on their phone – including the privacy and location settings.
WHY IS IT IMPORTANT?
Tailoring access to specific sites, apps and features is one way to help protect your child from inappropriate or harmful content.
It's a good idea for adults to supervise the use of the internet for children who are under 10.
More information visit our page on age appropriate content.
https://www.thinkuknow.org.au/what-we-see-online#age-appropriate-content
TOP TIPS!
Know the device your children are using

Know how your children are using the device

Know what parental control options are available
Factsheets for parents and carers
The fact of the matter is, both adults and children will be using social media and programs that require us to communicate with others online in some form on a daily basis.
The best way to ensure our safety is to be aware. We encourage parents to be aware of the purpose of apps and programs, aware of the risks associated and what to do if something does go wrong.
At St Clare of Assisi we apply and use appropriate practices to facilitate and support ICT throughout the school. The practices are aligned under the organising elements of the Australian Curriculum: Information and Communications Technologies capacities.
All students who have access to ICT (including use of Chrome books) are to agree and sign an IT agreement which outlines the appropriate use of technology at St Clare of Assisi.
Online bullying is not accepted and certainly won't be tolerated at St Clare of Assisi. Cyber safety is paramount and all students at St Clare of Assisi (including outside school hours) have the right to feel safe.
Here are our factsheets for parents and carers including frequently asked questions for some popular apps and websites.
https://www.thinkuknow.org.au/resources/factsheets-for-parents
MOBILE PHONES
A reminder to all families that students are not permitted to ring their parents using their own devices during school hours. To ensure the safety and well-being of all students. All correspondence to families is to go through the front office.
Parent Information Session
SAVE THE DATE!
On Tuesday, 31st August at 5pm we will be facilitating a parent information session on developing emotional resilience, friendships and how we can best support our children with the challenges they face in our world. This session will be led by our school counsellor, Ima. A light supper will be provided and our wonderful staff will be providing supervision for your little ones in the next room, so that you are able to attend. We really look forward to seeing as many of you as possible.
Please register on the link below:
https://stclareconder.schoolzineplus.com/form/156
Canteen
If you can spare an hour or two, Michelle and the SCA community would be very grateful for any helpers in the canteen. Please call the office if you are able to assist! Thank you.
With thanks for your continued support.
Erin Marmont
Principal (Acting)
'Your word is a lamp to my feet and a light to my path.'
Psalm 119:105
We are having a wonderful week celebrating our patron, St Clare! Tomorrow we will be travelling to Holy Family Church at Gowrie to celebrate a whole school Mass. The Mass will provide the students and staff the opportunity to celebrate Mass as one community and will help to create strong links between all participants.
Don't forget our St Clare of Assisi art competition for Friday. This was a home task for students to create a St Clare of Assisi Art Work to bring to school by Friday for display and judging in the Library.
Be the Light
Beginning next weekend our Year 5 students will participate in First Eucharist, please keep them in your prays.
Assumption of Our Lady
The Church celebrates the Feast Day of the Assumption of Our Lady on Sunday 15th August, when according to our faith, the Holy Mother, "having completed her course of her earthly life, was assumed body and soul into heavenly glory".
Although defined as an article of faith by Pope Pius XII just over half a century ago, the Assumption of Our Lady into heaven has been accepted from back to the earliest of Christian times.
The Assumption signals the end of Mary's earthly life and marks her return to heaven to be reunited with Jesus. While the bodies of both Jesus and Mary are now in heaven, there is a difference between the Assumption and the Resurrection. Where Jesus arose from the tomb and ascended into heaven by his own power, Mary's body was taken up to heaven by the power of her Son.
For this reason, we use different words to describe each event. One is the Ascension of Christ and the other, the Assumption of Mary.
PRAYER TO MARY
Holy Mary, on this day,
we honour your life as the chosen
Mother of Jesus.
We remember your dedication to God
and the joy and heartache you had in
your life as you followed God's plan
for you.
We pray for the love you had for God,
the hope you had in Jesus, and the
joy you found in your heart.
Pray for us as we grow in
love, hope and joy.
AMEN
Calling all youth musicians/singers! You are invited to join our Youth Music Ministry, which leads the singing on the 3rd Sunday of each month at Sunday 6pm Mass. Practice is in the church on our rostered mass day from 4:45pm. You don't need any experience just a desire to learn, meet some new people and participate in the mass through this wonderful ministry. Our next Mass (and practice) will be Sunday 15 August. If you would like to come along or would just like some more information please email Lily lilysarahmusic@gmail.com
Congratulations to the children who will be awarded white cards this week on Friday morning. Parents are welcome to attend.
| | |
| --- | --- |
| Kinder | Hunter A, Arlen B, Quinn McL, Angus M |
| Year 1 | |
| Year 2 | Roman B, Everleigh D, Caitlin G, Charlie M, Hayden M, Hunter P, Elena R, Nina R, Ava R |
| Year 3 | Gurleen A, Micah F, Archie McM, Charlie O'B, Tom R, Ally T |
| Year 4 | Elissa B, Aaliyah L-B, Josh S, Stevie W-K |
| Year 5 | Aiden B, Lucas M, Amelia R, Isaac U |
| Year 6 | Kasey P |
URGENT HELPERS REQUIRED
The canteen is in desperate need of assistance in preparing and serving food. If you can spare even and hour please email me at michelle.wood@cg.catholic.edu.au the children love seeing you there!
Please remember Covid restrictions apply.
Michelle Wood
Canteen Manager
Keep an eye out on SZapp this afternoon for the link that will be shared, of the class performances for our Grandparents!
SCA Colour Day
Can you believe there are only 2 weeks left until this awesome event! We are so excited and love seeing our donations rising each and every day!
Please make sure you have completed and returned the permission note required ASAP. This can be found on SZapp and are due by Wednesday 18th August.
Don't forget to create your individual fundraising page. All information about creating an account can be found on SZapp.
We ask that each student creates their own sponsorship page to begin fundraising. For every $10 raised, students go into the draw to win some fantastic prizes. Keep up the great work SCA!
Father's Day Breakfast
3rd September 2021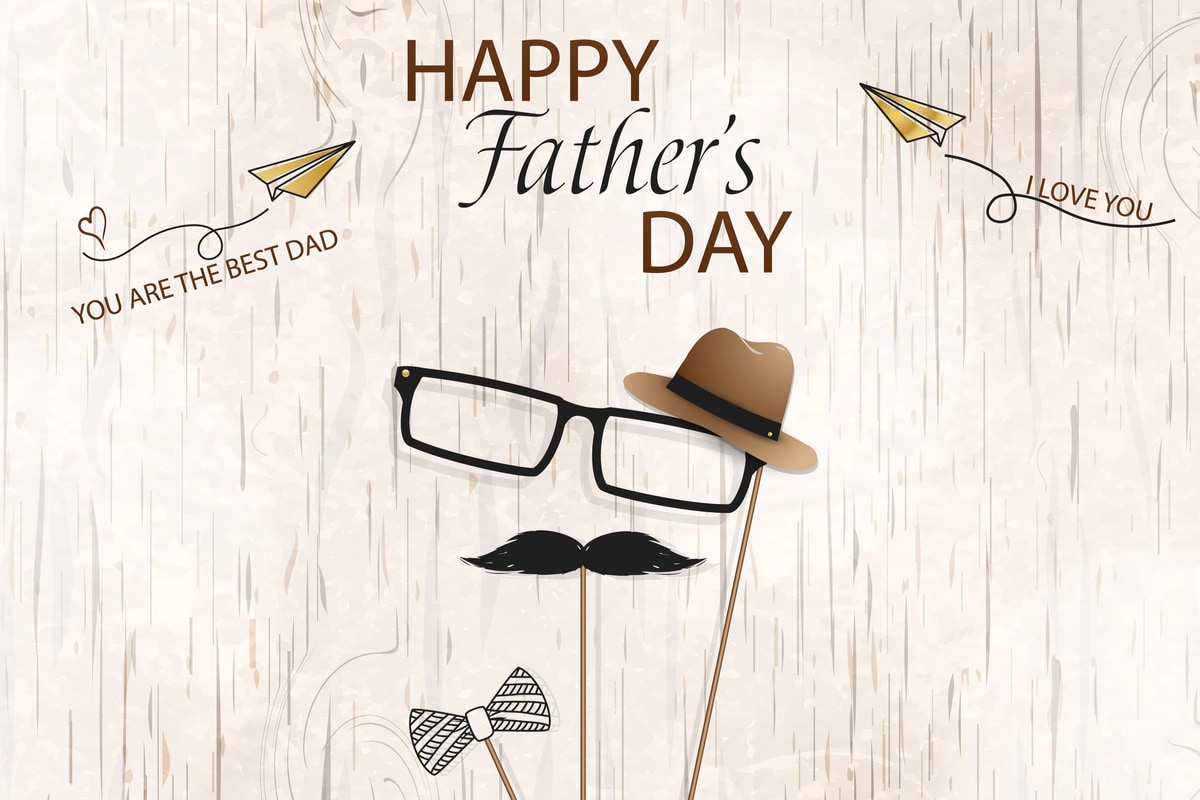 Footy Fever Day
10th September
This is a gift basket donation for the fete. More details in upcoming Newsletters.
Netball Player of the Week and Match Report
Player of the Week
Speckles – Ishya
Smarties – Ayla
Smiggles – Ruby
Swifts – Ava.M
Skittles – Chelsi
Sparkles – Mariella
Smurfs – Sara
Sunshines – Charlotte
Stars – Brooklyn
SCA Skittles match report
The Skittles played against Phoenix on a beautiful sunny Saturday.
The girls played an amazing game and put so much effort in.
We had lots of shots at goal and showed how hard we had been working on our shooting technique. The passes were strong, as was our strength in finding space away from our players. Our intercepts were fantastic and we kept our defence up by continuing to put our hands over the ball at every chance.
Our team work and encouragement of one another was outstanding.
Well done Skittles!!
BOOK WEEK IS NEXT WEEK
The Children's Book Council of Australia's Book Week theme for 2021 is
Old worlds, new worlds, other worlds
Book Week is a time to celebrate outstanding Australian books for children. Each year, the Children's Book Council chooses the best books in six different categories. To help the children celebrate books and read for enjoyment we would love for you to come along to Book Fair in Week 6. Some of the activities for Book Week are detailed below.
Author Visits:
As outlined in Bookweek SZapp notification on 5th August, two authors are visiting on Monday 16th August and Thursday 19th August. We will have Shelly Unwin to speak with the K-2 children and Harry Laing working with the Years 3-6 children.
Just a reminder that, if your child would like to order one of the authors books and have them signed by the author, please follow the link below.
All orders must be in by today Wednesday 11th of August.
Books will be delivered to the children on the day of the author visit.
Shelly Unwin orders:
https://www.thechildrensbookshopspeakersagency.com.au/person/unwin-shelly-speaker/
Harry Laing orders:
https://www.thechildrensbookshopspeakersagency.com.au/person/laing-harry-speaker/
Book Fair Times:
Tuesday 17th August 8.30 - 8.45am and 3.30pm - 5.30pm.
Wednesday 18th August 8.30 - 8.45am and 3.30pm - 5.30pm.
Covid restrictions will apply – limited numbers in the room at any one time and hand sanitiser will be available. parent please ensure you check in with CBR APP.
Please note the Book Fair will not be open at any other times during this week.
Book Week Assembly: held on Friday of Week 6 and being led by 6 Blue. Students may receive a prize for their homework efforts at this assembly.
Dress up Day: There will be a Dress Up Day on Friday 20th August. The children will be asked to organise their dress ups as part of their Week 5 and 6 homework. A homework sheet will be sent home with all of the relevant information in Week 5 (this week).
Thank you for your generous donation to our Teacher dunk in supporting St Josephs Kenya