We respectfully acknowledge the Ngunnawal people, the Traditional Owners of the land on which we work and learn, and pay respect to the First Nations Peoples and their elders, past, present and emerging.
SCA Newsletter Issue 4, Term 3, 2021
Filter Content
SCA Newsletter Issue 4, Term 3, 2021
Dear SCA Families,
"Never see a need without doing something about it." (1871).
This Sunday is the feast day of St Mary MacKillop. When talking with our students about what this quote means, it was humbling to listen to their responses. I would like to share some of these responses from our students with you….
……."It means helping someone if I see them upset"
…..."It means not ignoring someone if they're feeling down"
…..."If you see someone doing wrong, tell the teacher"
…..."Speak up for those who feel they can't"
….."Help my friend if they are feeling hurt"
…..."Be brave and speak up"
…..."Make a difference and don't ignore wrongdoing"
What a powerful message these words can send to each of us.
Next week, we will celebrate the patron Saint of our school; St Clare of Assisi. St Clare of Assisi devoted her life to God, leaving her family and their lifestyle behind and following closely in the footsteps of St Francis and his mission. St. Clare is an inspiration to us all, she saw beyond the importance of wealth and taught us that materialism is not what is truly important. Following Francis' death, Clare continued to work in the Assisi area, in the Church that Francis 'rebuilt' and began her own order, called the Poor Clare's. The Poor Clare Sisters still work in Assisi, Italy and around the world. Next week, our students will participate in a variety of feast day activities, including celebrating Mass with Fr. James at our Corpus Christi Parish.
Teacher Dunk
Congratulations to our SCA community on such spirit and enthusiasm towards our Teacher Dunk fundraiser. Together, with our additional $2000 from the Community Council, SCA raised $6000 for our partner school St Joseph's in Kenya. Thank you all for your generosity and of course to our Faith leaders, Mrs Everding and our teachers for making this day possible. This money raised will go towards much needed funds to continue to keep the school operational. Including purchasing of school furniture, supplies and kitchen facilities. Well done to all involved.
Update for Families on COVID-19
St Clare of Assisi Primary School and Catholic Education continue to take advice from health authorities in relation to COVID-19. The Catholic Education Office has a team that is actively monitoring the COVID-19 situation as it develops, paying particular attention to local hotspots and organising support for schools where required.
St Clare of Assisi remains a safe place for students and staff during this time. We remain in close communication with government health authorities and have not been advised of any case within our school community at this time. Should this change, I will update you regarding any potential temporary closure of our school and provide advice on how this will be managed.
St Clare of Assisi Primary School is practicing all safe hygiene practices in line with government advice.
We remind all families:
Children and staff will only be allowed at school if physically well.

Parents and visitors may drop off and pick up, however, please maintain social distancing and do not gather on school grounds. In only necessary cases, parents may enter the school building through the front office and are strongly encouraged to use the Check in CBR app when entering the school grounds.

All adults entering the school buildings may only do so after signing in at the front office, affirming they are well and sanitising their hands.
Should you have any questions in relation to our school and COVID-19, please feel free to contact our office.
Thank you
A special thanks to our school community for your very generous care meals that are being provided to those in need within our school family. These meals have been gratefully received and very much appreciated. Thank you.
COMPASS
If you have downloaded Compass you can start to add attendance notes for your child. From the Compass Portal home screen on the bottom select + Add Attendance Note (Approved Absence/Late)
Parents then select a reason from the drop down option list, write in supporting comments and select the date the student will be absent (either current or future). The affected sessions then updates on the right hand side of the pop up informing the parent of all sessions that their child will miss. Once this is saved it will automatically be reflected in the class roll marking the student as absent.
With thanks for your continued support.
Erin Marmont
Principal (Acting)
'Your word is a lamp to my feet and a light to my path.'
Psalm 119:105
Feast Week
Next week we celebrate St Clare's feast week! We have a whole week filled with activities in honour of our patron Saint; St Clare, whose feast day is 11th August. Please see the calendar of events below.
Saint Clare of Assisi was born into a wealthy Italian family but soon shunned her luxurious upbringing to embrace the life of piety and poverty. Inspired by the words of Francis of Assisi, Clare fled her home and joined Francis, establishing her own religious order. The group became known for their austere and devout lifestyle and for the power of their prayer, which is credited with saving Assisi from invaders twice. After Francis' death, Clare continued his work and broadened her own influence. Clare died in 1253 and was canonized two years later by Pope Alexander IV.
Blessing of Clare
May God bless you and keep you.
May God show a loving face to you
and be merciful to you.
May God turn a compassionate
countenance to you,
look on you with favour,
and give you peace.
May God be with you always
and, wherever you are,
may God be with you always.
Amen
Activity

Day

Location

St Mary MacKillop Liturgy – Year 6 will lead the school in a liturgy for Australia's first saint, Mary MacKillop. Her feast day is 8th August.

Monday 9th

@2pm

Hall

Spot the SCA emblem - students can collect their SCA Emblem Hunt recording sheet from their teacher and try to find all twenty emblems around the school. Forms can be returned to the entry box in the Library. Winners will be drawn at Tuesday morning assembly.

Monday 9th

@ recess and lunch

Playground & around school

St Clare Prayer Presentations – Bethany, our youth minister will visit each grade to lead the students through a prayerful reflection about St Clare.

Tuesday 10th

@ various times throughout the day

Classrooms

St Clare Colouring in – come to the library if you would like to participate in some colouring activities based on St Clare.

Tuesday 10th

@ lunch

Library

Lolly Day – the canteen will be selling special lollies for one day only, in celebration of St Clare's feast day – 11th August.

Wednesday 11th

@ recess and lunch

Canteen

Whole School Mass – all staff and students will be travelling by bus to attend mass at Holy Family Church Gowrie.

Thursday 12th

Depart @ 11:30

Return @ 1:20

Holy Family Church

Circle of Support – our Year 6 students will lead their circle of support groups through a special St Clare activity

Thursday 12th

@2pm

Classrooms

Gallery Walk of entries for St Clare Art work competition – students are invited to create a unique St Clare art work and enter into our Feast Week Art Competition. Be as creative as you like! Entries are due to the Library by Friday 13 August and will be judged by Mrs Marmont and Ms Ciuffetelli.

Friday 13th

Library

Whole School Assembly – 1 Red will present their assembly to the school.

Friday 13th

Hall

St Clare of Assisi Challenge Grid – students will have access to a St Clare challenge grid, either in their classrooms or through homework.

All Week

Classrooms/home

St Clare of Assisi Art Competition

All Week

Home Task – students are invited to create a St Clare of Assisi Art work.
Congratulations to the children who will be awarded white cards this week on Friday morning. Parents are welcome to attend.
| | |
| --- | --- |
| Kinder | Nyareu A, Izac E, Lennox G, Peta Mc, Oscar R, |
| Year 1 | Lucas A, Tahlia A, Isla B, Lily B, Thomas C, Joshua D, Liam H, Sophie P, |
| Year 2 | Caitlyn M, Charlotte W, |
| Year 3 | Insiya A, Alex D, Mikalah D, Mahlia E, Lorelei H, Zoe J, Fatima L, Lucas Mc, Jacob O, |
| Year 4 | AVa H, Spencer H, Logan M |
| Year 5 | Zachari G, Billy H, Nethidu K, Ruby O, Levi P, Preston R |
| Year 6 | Merry C, Hayden C, Peyton E, Evan M, Jordan Mc |
SCA

C

o

l

o

u

r

D

a

y
This exciting event is happening in week 7, Thursday 26th August and is taking place here on our SCA oval! Please make sure you have completed and returned the permission note required ASAP. This can be found on SZapp.
Our fundraising website is now live and we are so excited to see so many families already raising funds. All information about creating an account can be found on SZapp (note sent home Friday 23.7.21).
We ask that each student creates their own sponsorship page to begin fundraising. For every $10 raised, students go into the draw to win some fantastic prizes. Keep up the great work!
Netball Player of the Week and Match Reports
Player of the Week
Speckles – Maggie
Smarties – Chloe
Smiggles – Susannah
Swifts – Ruby
Skittles – Alexandra and Daisy
Sparkles – Emily
Smurfs – Hazel
Sunshines – Caitlin
Stars – Mia
SCA Swifts match report
The SCA Swifts had a really great game against Rebels on the weekend, although the weather wasn't very good the girls all had a great time playing.
The team have improved so much this season already and are playing so well!
Are your details up to date?
As we head towards a new communication platform all correspondence is being sent electronically. It is therefore important that your email details are kept up to date.
If you have recently changed your email details, phone numbers or address please advise the front office at: sca@cg.catholic.edu.au
Late to school or leaving early?
Please remember: If your child is late to school or leaving early an adult must sign them in/out at the front office. Children are not allowed to sign themselves in or out.
Father's Day Breakfast
3rd September 2021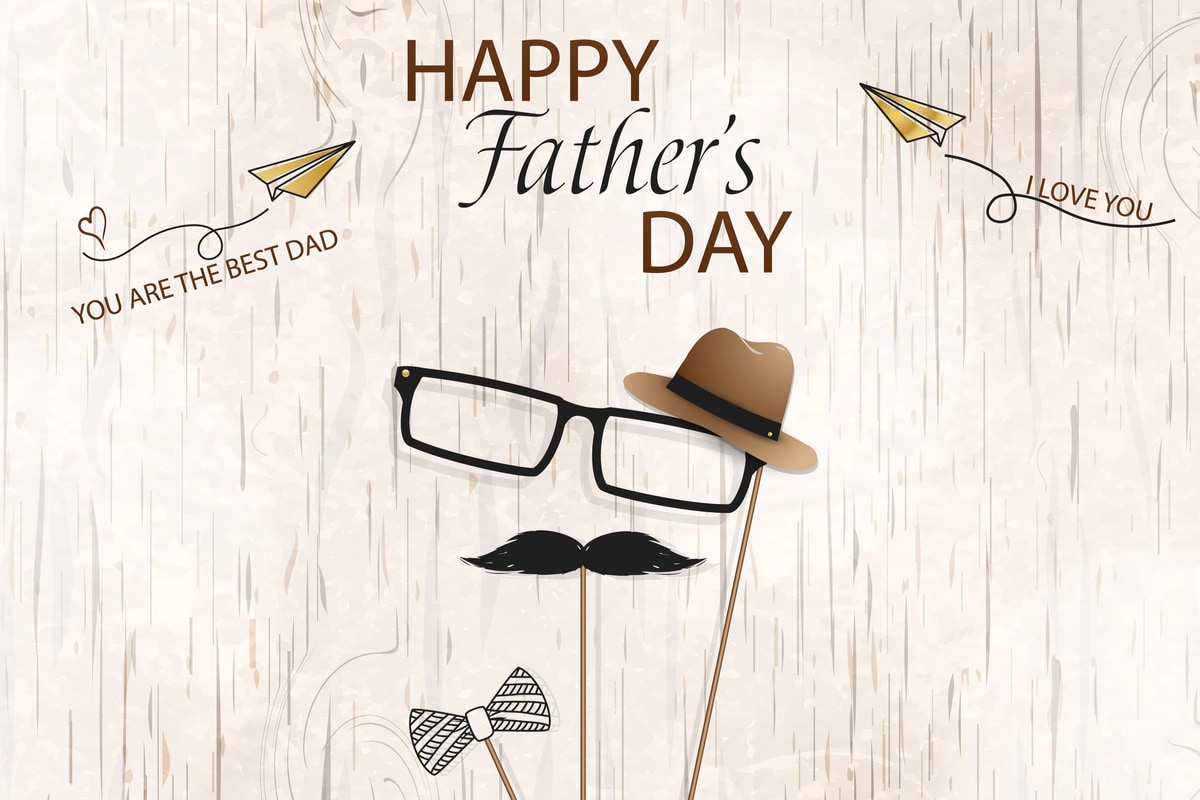 Footy Fever Day
10th September
This is a gift basket donation for the fete. More details in upcoming Newsletters.